If cash-flow is the lifeblood of a business, then the accounting and finance teams are the heart – and the right CFO ensures your heart is healthy. Companies rely heavily on their Chief Financial Executives and when a vacancy arises for a Chief Financial Officer, finding the right candidate can present challenges.
This blog will not address the technical skills or aptitude needed to be a successful CFO, there are many tools out there that can assist with that. What this blog addresses are those all-important soft skills; the unspoken DNA of the highly successful CFO. When faced with two similar resumes, each with intriguing background and experiences- knowing what personality traits make for a high caliber CFO could be that deciding factor.
Let's call the technical skills "book smarts", the formal accounting education any top finance person earns. The "street smarts" are the unteachable, innate characteristics necessary for success in this field. Here are what we believe are the five most important soft skills your next CFO should possess.
1. Honesty/Integrity
Thomas Plagens, CFO of a large commercial general contractor suggests the number one trait is honesty/integrity. Pretty simple, right? "You're dealing with other people's money. Senior Management and other third parties rely on the information you provide." When you're interviewing candidates, ask them to describe a time when they were presented with an ethical challenge and how they responded.
2. Balance
Make sure your CFO candidates have balance. They need to understand how much into the details to get while maintaining the ability to step back and see the bigger picture. This boils down to determining how much time they work IN the business versus ON the business.
3. Leadership
Jack Welch famously said "Before you are a leader, success is all about growing yourself. When you become a leader, success is all about growing others." I call this function of leadership being a King-Maker; the ability to grow and mentor those around you in becoming the next generation of leadership. In an ideal world, your next CFO should be responsible for training their replacement when they leave. You need to ensure that they understand how to lead, mentor and train people.
4. People Skills
The CFO is a highly visible position within any sized company, so strong people skills are a must have. The CFO doesn't only interface with the finance and accounting departments, their influence runs through every department. Let's not forget the CFO deals with people outside of the company, so strong communication skills and the ability to translate complex financial principles to those who may not have their CPA is important.
5. Adaptability, Flexibility, or Agility
No matter what you call it – CFO's need to be able to embrace change. Changes that affect a CFO come in many formats, but we all know that technology changes extremely fast and having someone who's adept at dealing with change will be able to guide your organization through those changes effectively.
The modern CFO, while still owning the company financials, is now being leaned on by CEO's as a strategic partner; providing guidance and advising stakeholders through acquisitions, implementations and other varied projects. So make sure when you interview these high level candidates, your hiring process addresses more than their financial acumen.
Refreshing perspectives and practical expertise from the Titus team.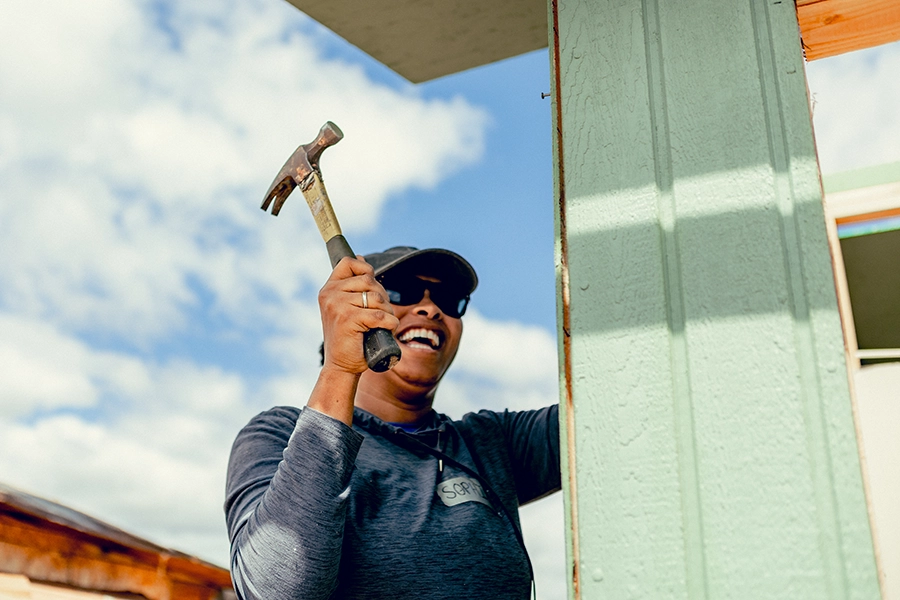 Talent Strategies
Our dedication to radical generosity keeps us focused on what matters most, and it allows us to make a trusted and lasting impact on the world around us. It's the foundation of our culture and our partnerships.