Titus Talent Strategies Leadership
Jonathan is a visionary, entrepreneur, and game-changer who has led Titus Talent to the Inc. 5000 list for FIVE consecutive years. He is a champion of generosity, and he has a never-ending commitment to creating a lasting impact in the lives of our people, partners, and the world.
Scott is a strong executive leader whose true passion lay in helping organizations achieve their goals and dreams by getting the right people in the right seats. As Co-founder, President and Integrator of Titus, he understands the larger picture of Titus and is able to strategically position us in a way that allows us to disrupt the status quo in hiring and people development.
VICE PRESIDENT OF OPERATIONS
Peter realized early on that recruiting was his passion. He helps our Titus team remain customer-focused by continuing to coach, train, and mentor on providing exceptional customer experience.
REGIONAL VICE PRESIDENT OF TALENT OPTIMIZATION
As one of our first employees, Mike has shaped our evolution into a certified partner of The Predictive Index, while crafting the innovative hiring process, Hire 4 Performance. Mike is a passionate people leader whose profound dedication empowers organizations to successfully measure, coach, and retain top performers.
SENIOR DIRECTOR OF PEOPLE & LEARNING
In her role, Raina is responsible for all things people. Raina leads the charge in cultivating exceptional talent and fostering a culture of growth. She is on a mission to help people do more and be more through talent optimization strategies, and she is committed to helping place people in the right organizations where they can develop within their own stream of excellence. 
Ben is a strategic, innovative, and performance-driven leader. He seamlessly translates his passion for leadership, competition, and performance into transformative sales strategies. Ben helps businesses of all sizes – from Fortune 100 corporations to local enterprises with his visionary outlook and strategic thinking.
Ben came to Titus Talent when a networking call from Jonathan Reynolds turned into a recruiting call. He loved hearing the Titus Talent story and was hooked from day one. He appreciates the competitive nature of the Titus Talent team, where we hold each other accountable, refuse to settle for average, and love to win for the Partners.
Peggy is a true embodiment of excellence and entrepreneurism. As a Senior Director at Titus Talent, she takes great pride in developing and growing her team. She also loves to bring joy to her Partners by having an incredible sense of energy that's from the heart.  Whether it's an honest consultation, providing the best candidate for a role or just getting the job done, Peggy is always willing and ready.
Chris is dedicated to finding out what is essential to our partners, and he works hard to deliver results by trying to help solve their people's challenges. He enjoys working for Titus because of the culture and the opportunity to be yourself day in and day out.
Jeff is a leader of leaders. Within his position at Titus, he loves mentoring up-and-comers, while also working with companies to help them successfully meet their short and long-term people and performance objectives.  He also enjoys being challenged by his team and working together to provide the best talent solutions in the marketplace.
Kyle leads the Michigan, Indiana & Ohio markets for Titus Talent including business development and managing key partner relationships. He enjoys connecting with our Partners by listening and offering flexible solutions to meet all their recruiting needs. Kyle has extensive expertise in the Agriculture, Manufacturing and Healthcare industries to implement best in class passive candidate recruitment strategies.
A "great connector" Daniel enjoys people and creating impactful partner experiences.  He also appreciates connecting with our Partners by listening to their needs and providing transparent, honest, and open communication.  Coming from the contingent recruiting world, he acknowledges how the Titus Talent model is so different, representing our Partners first by sitting on their side of the table and working as an extension of their team.
Kalee has been in the recruiting world for over 22 years and has been a part of our team for over 6 years now. As Senior Director of Sales, she helps our partners solve their biggest challenges….their people. Kalee leads a collaborative team that offers our partners a refreshing change from the typical recruitment firm by delivering solutions they never thought possible. She loves interacting with people and establishing relationships that extend beyond the business world.
With over 10 years' experience consulting people and growing teams, Kris loves serving our partners with empathy by providing a different perspective towards a solution. Kris is all about earning a trusted partnership with honest and consultative results. Kris is proud to serve with our team and puts a lot of faith in them because of their integrity and trust.
With 7 years in the staffing industry, and 5 years in a leadership role, Mitchell finds fulfillment in tackling challenges and collaborating with people. Mitchell leads a talented group of leaders, account managers, and consultants that focus on delivering solutions to our partners in the Construction, Manufacturing, and Healthcare industries.
Danielle is a dedicated B2B marketer who has worked in industries varying from entertainment to healthcare, and she brings 15 years of marketing, sales, and leadership experience to our Titus team. She chose Titus because of our leadership, our hard-working, high-performing team, and our ability to grow together both personally and professionally.
Sierra's personal and professional philosophy revolves around one core principle: the pursuit of excellence. Titus Talent's culture of excellence and the shared commitment to helping our people and partners achieve their full potential resonates deeply with her values as a leader.
From day one, Andy knew Titus ​​had something special and that his skills and values aligned with our principles, so he wanted to be part of it. He serves as a relationship manager for our partners, and is committed to building long-term relationships through consistent communication, delivering on promises and being a trusted advisor.
Conner is passionate about building relationships and providing excellent client service. He joined our leadership team because those elements are key to our Titus Talent model. Conner brings over 15 years of business development experience and talent strategy to enable him to partner with clients to identify and develop solutions for people and performance issues.
Kristan spent 5 years in contingent staffing prior to joining our Titus team and now she is an integral part of our EOS® team. She truly embodies the belief that recruitment is all about getting the right people in the right seats, and stops at nothing to ensure her partners are happy with our efforts and results. A true people-first gal, Kristan loves collaborating with her team and building relationships with her partners to grow genuine trust and respect.
Tiffany brings an impressive 12 years of experience in recruiting and account management to our esteemed leadership team. Her journey in HR began when she discovered her profound passion for connecting individuals with incredible opportunities. She has a unique ability to foster connections and leverage her extensive experience to benefit our valued partners.
Derek has a passion for bringing people together to create winning solutions. He is committed to serving our Partners, growing relationships, and leading projects across the finish line. Here at Titus, Derek has the opportunity to collaborate, listen and grow with his team and he believes that working around passionate people makes all the difference.
Recruited by one of our team members, Barb came to Titus Talent for the culture but stayed for the team environment.  She loves that her team is passionate about what they do and are always pushing others toward excellence every day.
Chad came to Titus Talent because of the culture fit and the opportunity to use his skills to help grow our business. Throughout his time at Titus, he has had the joy of experiencing many seats and learning how to service our partners on all levels, and he is dedicated to building strong partner relationships through accountability and integrity. Chad values the strong communication between his team members that allows them to perform at a high-level.
Erik began his career, coaching and recruiting at the Division I collegiate level before transitioning to executive recruiting. He joined Titus for the opportunity to work with amazing people while being a true consultant and coach for our partners. Erik now has nearly 15 years of recruiting experience within a variety of industries and roles. Today, he specializes in executive level searches for small to mid-sized growing organizations.
When an intrapreneur position opened at Titus in 2018, Amy jumped at the chance to bring her fluencies to the team. Through our whole person hiring methodology, Amy feels like she can bring a breath of humanity to the talent industry in a way that she is proud of. Over the past five years, she has spearheaded the Strategic Partnership and Gifting Programs. As a Director on the EOS team, Amy works with Implementers and EOS(i) affiliates around the world. 
After 6 years in the traditional recruiting world, Maria joined the Titus Talent team because she was looking for a place where she could make a positive impact on the success of Partners while establishing meaningful connections along the way. As a Director of Operations, she leads and coaches a team of A-players to support our partners in developing strategies that fill their most critical roles while also focusing on people management and talent retention. 
Stacie has diverse expertise in talent optimization, learning and development, business operations, talent strategies, and leadership development. As Director of Learning & Development, Stacie is a solutions driven, data based, SHRM-CP Certified HR Business Partner on a mission to help people and organizations reach their strategic goals. She brings teams together by highlighting and developing individual talents for the greater success of an organization.
Working in sales for the last 15 years Patti has learned that building strong partnerships is key. A firm believer in "people don't buy products, they buy valuable relationships" has helped her build a strong network and be successful. Patti has been with Titus for over 4 years and is passionate about finding quality talent that leaves a lasting impact.
Matt Burnor is a competitor at heart, and knows the importance of hard work and teamwork. He found this when he joined the Titus team. After working with some of the largest OEM's in the world in the automotive recruiting industry, he learned the value of strong partnerships. He loves engaging with companies to find the best way to solve their hiring needs, building long-lasting relationships, and providing partners with the best possible service.
As a high performer at Titus Talent, Aaron enjoys working with our Partners, engaging them to develop strong relationships built on trust, communication, and results.  He enjoys working with top talent and sharing opportunities that could be life-changing for the candidate as well as the company. From account management to recruiting, Aaron loves the culture and challenge of working at Titus Talent.
Joe came to Titus Talent after working in the Finance, Accounting, and IT industry for a traditional recruiting firm. He knew Titus Talent offered something very different from our process to our people and our culture. Joe knew Titus was the place for him. As an account manager, Joe enjoys building relationships with our Partners. He knows that treating them as individuals and customizing our approach to fit their needs is essential to maintaining healthy relationships.
Jacqueline joined our Titus team in April of 2021 and has over a decade of recruiting experience under her belt. She has taken her love for marketing, technology, and sales to her role at Titus. From evaluating the recruiting process, to determining the ideal candidate profile, she partners with clients to find their next great employee.
John has over 15 years of recruiting experience, and over five years of corporate recruiting experience. He has enjoyed working at Titus Talent, where everyone is driven toward the common goal of building strong business relationships and delivering top-tier candidates. As Director, he manages and mentors new consultants to ensure we get the right person in the right seat the first time.
Katie found her way into her current role at Titus after spending 2 years in higher education recruitment, where she then transitioned into the contingent world for the last four years. As Director of Operations, Katie wears multiple hats and thrives on addressing unique challenges and finding innovative ways to overcome them. Whether it's nurturing relationships within the team or collaborating with external partners, Katie loves to connect on a personal level and delve into understanding what drives people, their goals, and aspirations.
Amber brings over a decade of experience as a mentor, people leader, and solution provider for businesses seeking to meet their growth and people objectives. With a profound passion for helping organizations achieve their goals, Amber specializes in understanding companies core values and people objectives.  In her role as Director, Amber is one of the driving forces behind the seamless collaboration with key hiring managers throughout all facets of the hiring process.
If you're ready to transform your company, let's talk.
Refreshing perspectives and practical expertise from the Titus team.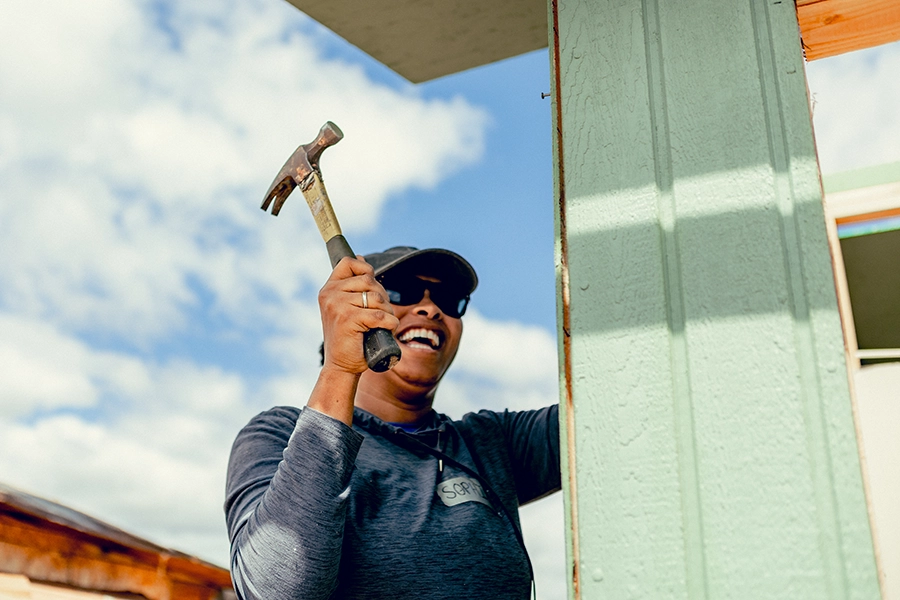 Talent Strategies
Our dedication to radical generosity keeps us focused on what matters most, and it allows us to make a trusted and lasting impact on the world around us. It's the foundation of our culture and our partnerships.