2022 has given way to 2023, and what a year it's been. From Quiet Quitting (or employee engagement as it's otherwise known), the Great Resignation, the Great Remorse, the continued rise of remote work, and an economically tough Q3 and Q4; we saw waves of people laying off companies and then later in the year, companies laying off people.
2022 has been a year of reimagination and re-shuffling, to say the least.
So, what's on the horizon for 2023? What are the key themes or trends we are expecting to see as the sun sets on 2022 and rises on a new year? We're glad you asked!
Here are our top six hiring themes for 2023 and what you need to be aware of as you equip yourself to hire great people to do great work for your organization over the next 12 months (and beyond).
Employer Branding 
Candidates are becoming increasingly aware of how companies present themselves and what shines through in their culture. This includes their meaning, identity, association, purpose, and story. The lines between what we do, who we are, and what we stand for are becoming blurred. The power of association has increasingly affected how candidates perceive themselves and how they feel they are perceived by others.
It's one thing to have an Employee Value Proposition that points towards the story that the candidate writes themselves into when they choose to join your team, but another thing to communicate that EVP and how that impacts the candidate experience. Employer Branding strategies would include tools like Culture Videos, reputation management initiatives such as responses to Glassdoor reviews, and insights into the behind-the-scenes look at the WHY and WHO of your organization, not just what you do.
Data Driven Hiring 
Data is EVERYWHERE. If you say something to a friend, you can expect to see an ad for it in your social media feed within a few hours. When it comes to the recruitment process, data is valuable. Used the right way, data enables you to ask the right question, objectively define success, and minimize the risk in making a top-tier hire. While metrics like time to fill, cost per hire, and time spent in the role provide valuable insights into the perceived success of a project, the companies that really want to succeed will use data to predict performance and assess a candidate's relational fit to the team. Data does not discriminate, but it provides the foundation to ask poignant and insight-yielding questions.
At Titus, the Predictive Index plays a critical role in our Hire 4 Performance approach. We use it to uncover valuable data that point to behaviors, responses, and drivers for our candidates, as well as predict ramp-up time. Companies looking to put the right person in the right seat need to look beyond the WHERE, WHAT, and WHEN of a candidate and focus on the WHO, WHY and HOW. That is going to be one of the most successful predictors of success.
Recruiters transitioning into Business Leaders – Partners Step Forward 
For a long time, the hiring world has been seen as an order-taking industry with inflated costs and elevated risk. Finding partners who understand your brand and form partnerships that stick around when the searches get tough, is essential to a successful hire. Being known is a powerful thing, especially when budgets are reduced and timeframes start to get tighter. The difference between having a contingent recruiter working from a database of candidates where they are offering to multiple companies vs. a trusted and established partner is really going to be felt in 2023.
What is it that makes shows like Strictly Come Dancing so popular? Partnership. Professional dancers partnered with capable yet inexperienced dancers to help them achieve enthralling feats. It is a partner who leads the way, but knows who they are partnered with will help them achieve more than they thought possible in a symbiotic and engaging way. Who are you working with that sits on your side of the table and understands you and can anticipate your expectations and the nuances of what it takes to achieve success on your team? Something to think about…
Development in Candidate Experience Expectations 
The strength of your onboarding process will determine how long a candidate stays with your organization and if they feel they have made a good decision in choosing your company as their next destination. Glassdoor UK shows that companies with a strong onboarding process improve new hire retention by 82% and productivity by 70%. But what about before you get on the proverbial plane? What about the pre-boarding experience? Are the candidates you're pursuing waiting at a crowded gate wondering what's happening with their flight, or are they in the lounge being looked after?
With immediacy and accessibility comes a rise in expectations. When candidates are exploring multiple roles, the experience they have during the process directly affects the decisions they make. From initial interactions, frequency, and speed of response to being updated as to where they are in the process are all factors that lead towards either a successful hire or a less than stellar Glassdoor review. According to LinkedIn, "A positive candidate experience can help you convert your top-choice candidates into employees, while a poor candidate experience can cause them to drop out of your hiring process altogether." The stakes are high, and it is the small details that will make a significant difference. 
Each generation has its own set of values, innovations, and idiosyncrasies, and the market is about to be met with highly capable and status quo-challenging Gen Z'ers. The diversity of thought and value offered by Gen Z candidates is going to directly affect how companies hire. Gen Z candidates expect a level of immediacy and intuitiveness when it comes to how technology is used. Companies that make it easy for candidates to apply in a swift and efficient manner will have the edge over organizations that want a Word copy of a resume uploaded from a mobile device along with a myriad of tricky and time-consuming data fields that need populating. Innovation requires an adaptive approach, and a seismic shift about to take place.
Proactive Candidate Engagement on Entry Level Roles 
Have you ever experienced your role getting lost somewhere on page 14 of Indeed's job board? Are you tired of posting and praying? The competition for finding entry-level candidates is only going to get harder. If you want to find entry-level candidates with the potential to become impactful top performers, you need to seek them out and give them a reason to entertain you as a destination. According to LinkedIn, 85% of recruiters are saying that engaging passive talent is going to be the number one skill that is needed over the next 5 years, and this pertains increasingly to entry-mid-level positions.  
---
Whatever 2023 brings, there is going to be the opportunity, and there is going to be a need for adaptability. At Titus, we are here to sit on your side of the table. While the candidates we're after may be passive we are anything but. Happy New Year.
Refreshing perspectives and practical expertise from the Titus team.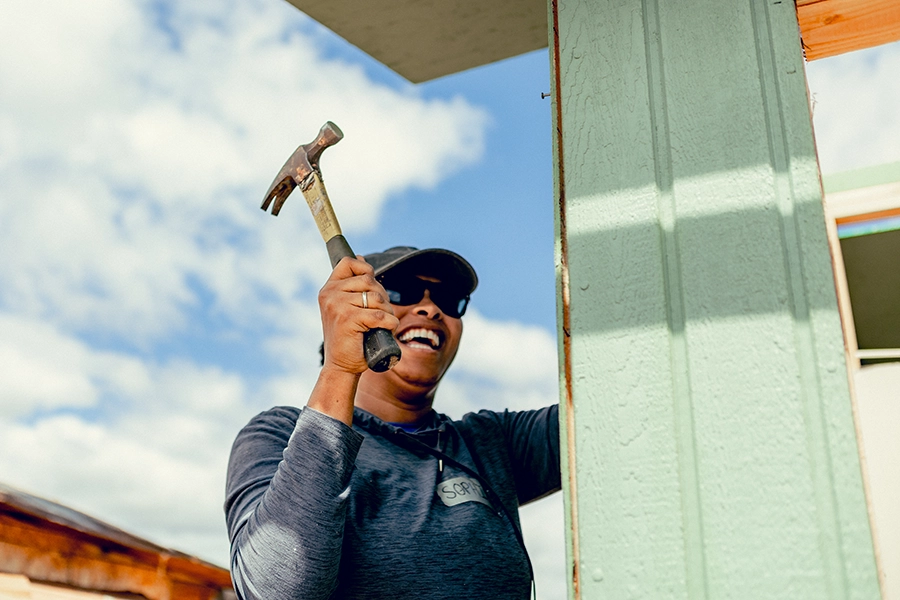 Talent Strategies
Our dedication to radical generosity keeps us focused on what matters most, and it allows us to make a trusted and lasting impact on the world around us. It's the foundation of our culture and our partnerships.