Diversity, Equity and Inclusion (DE&I), at the heart of it is the belief and truth that we are all valuable, deserving of being seen, heard and validated. This value is inherent to all regardless of our background, beliefs, sexual orientation, gender, culture and physical ability. 
Could I get personal for a moment? In writing this blog I feel, even in writing the opening sentence, the cold sweat of "what did I miss?", "did I phrase it right?", "who have I not included?" and, "am I about to say something that is unintentionally offensive and deeply ignorant even though there is absolutely no malice in me…wait is there malice in me?!"… HELP!
I know it's important so HOW do I talk about it? Am I making the stakes much higher than they need to be and drawing unwarranted attention to myself? I just want to do and say the right thing. I want people to feel included and important, and I don't want to put myself in a position where I have now offended someone, have lost the respect of my team and that I am now in danger of losing the Anderson account.
Again, HELP!
I wonder how many of us are feeling exactly the same way. We want to do and say the right thing, or more accurately, the honoring thing. We don't want to make it awkward, so we make it awkward in trying to not make it awkward. Cancel Culture has contributed to paralysis analysis amongst leaders, and people who are eager to create actionable frameworks or create cultures that amplify diversity find one thing haunting their attempts: fear!
So how do we approach DE&I, how do we face our fears for the sake of our people and overcome this very real and very apparent hindrance that can almost overpower us and prevent us from achieving something beautiful?
We can start by shifting the focus; to not focus on what is getting in our way, but instead to what we can achieve; what is the reward!
A wise friend mentioned something the other day when it comes to relationships, particularly in the relationships we have with people we are close to but who we may have very little in common with. This friend remarked that: Instead of focusing so much on our differences, of which there could be so many things, what about focusing more on what connects us, and putting our efforts towards strengthening and deepening those elements. The points that connect us may appear few, in some cases highly limited, but that makes what we can achieve that much more potent and impactful.
This perspective shift then allows us to reframe the differences and approach the relationship in a much more connected and dynamic way. This is where we begin to unlock the power in diversity. This is where equity and inclusion become something that we pursue because we recognize the potency in what our differences can allow us to achieve. This is where it gets exciting.
So practically speaking, what are some of the things we can do to grow in our understanding and implementation of DE&I initiatives? And how can we lessen the impact of getting it wrong, because we will make mistakes? We're all human and we're all learning.
Ask questions; ask better questions. 
A sincere and genuine question goes a long way when developing trust and creating a safe space.
In sales one of the first lessons that is taught is that it's ok to say, "I don't know but I can find out for you", and that it is much more damaging to the long-term relationship to fumble through and try to make something up.
Asking questions puts you in a place to overcome the awkward silence and high stakes exchanges when discussing topics like power and privilege.
Harvard Business Review in their blog on overcoming the fear of talking about diversity suggests these questions as a great starting point.
What are the biggest barriers to your success and what role can I play in helping to remove them?
Do you feel safe enough to take risks at work? To contribute? To belong to the community.
What percentage of your time is spent on addressing exclusion or microaggressions against you or others?
Whose voice or what perspective is missing from this conversation?
How can I help amplify your voice and that of other underrepresented voices?
Being seen, heard, and valued is a key to reaching through to the heart of a person, showing them that you are sitting on their side of the table. We're used to asking someone's name and replying with "how do you spell that?" We don't want to call a Matt, Max, for an entire conversation (how embarrassing and also disrespectful) or to think we know how to spell their name to the point where that important email bounces back and we lose contact, all because we were afraid to ask whether it was Brett or Brit…
Take it one step further, just ask about their pronouns or what role race plays in how they experience the workplace (thanks again HBR).
Another key is by using the "Wow before How" philosophy. This response puts us in a place to actively listen, put our judgements and reactions to the side, and lets us lean into what is being said. Then, by actively listening, reaffirming what you are hearing and getting curious, you set yourself up for a connected conversation.
Educate yourself 
In our industry, the People industry, we work with our Partners to help put the right people in the right seat. We can only do that when we learn what is meaningful to our Partners, something that goes far beyond the job itself and looks at values, motivators, culture and how someone behaves or operates. It's by digging beneath the surface and learning about them and by educating ourselves on what would be important for their unique business/goal/vision, that we are able to find them someone who will not only perform in the role but who will also positively amplify (or challenge) the culture.
Taking the time to do this with the people on our teams and to educate ourselves about what is important to them, what drives them, what is meaningful to them and why, is essential to growth.
Invite feedback, allow yourself to feel uncomfortable for the sake of connection. Admit to your mistakes and be thankful for correction. At the heart of all of this is People. The more diverse we are, the stronger we become and the greater access we have to revolutionary ideas that can bring positive and dynamic change.
We all must start somewhere, and by admitting we don't know but are willing to learn, well that's a big step. How we lead is powerful, and that impact is increased when we lead with humility.
We are all on a journey and for us at Titus we don't have all the answers, but we're committed to learning and there is one thing we are sure of, today is going to be the least diverse we will ever be.
We're walking with you and our doors are always open. Let's dialogue and grow together. Are you in?
For more resources check out
DEI Program Action Team – This site gives great, easy to understand, definitions and also provides videos to help with understanding DE&I and equipping you with the knowledge to support your teams. 
How to get serious about diversity and inclusion in the workplace | Janet Stovall – One of our team's favorite Ted Talks about DE&I and racism 
How to Be an Inclusive Leader: Your Role in Creating Cultures of Belonging Where Everyone Can Thrive | Jennifer Brown  – One of our team's favorite books about leadership and inclusion in the workplace. This book gives great steps in how to become an advocate for people who have a hard time advocating for themselves. 
Refreshing perspectives and practical expertise from the Titus team.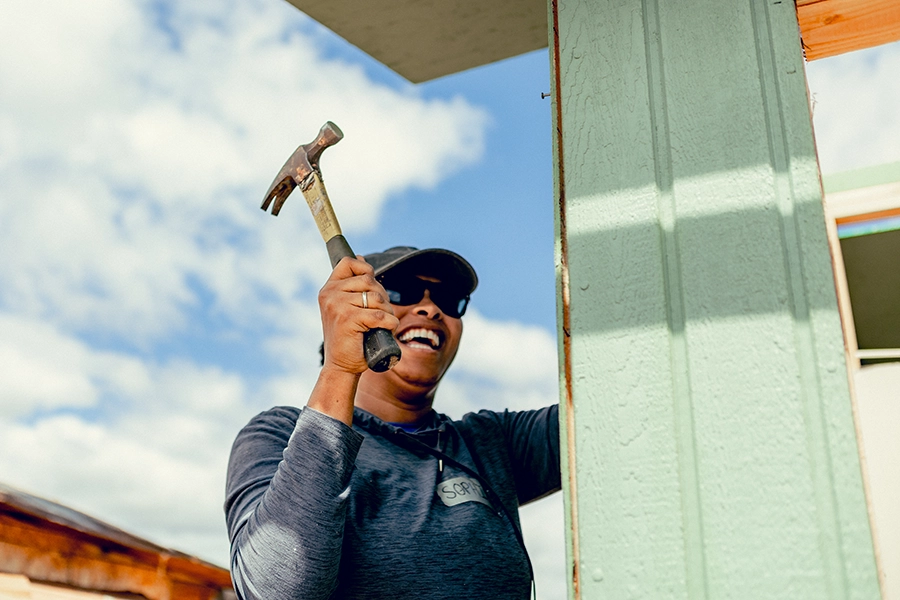 Talent Strategies
Our dedication to radical generosity keeps us focused on what matters most, and it allows us to make a trusted and lasting impact on the world around us. It's the foundation of our culture and our partnerships.