When it comes to diversity, equity, and inclusion (DEI), there's no one better equipped to speak and consult on the topic than Beth Ridley, Founder & CEO of the Ridley Consulting Group. Beth is a former corporate executive turned organizational transformation consultant, speaker, and author. She brings 25 years of global leadership and management consulting experience to the table, along with her expertise in diversity and inclusion and positive psychology. It has been an honor having her not only consult us along our DEI journey at Titus Talent but also sit down with us for an interview for this blog.  
Diversity, equity and inclusion are at the heart of employee recruitment and hiring strategies for most companies. Beth stresses, however, that "why DEI matters goes beyond increasing workplace diversity for the sake of diversity". To Beth, the value of hiring for diversity is to "create a workplace culture of inclusion and belonging that embraces the diversity inherent in everyone to improve decision-making and business outcomes". Companies that leverage diversity for decision-making are 58% more likely to achieve business goals and 25% more likely to improve financial performance. 
These results are impossible to achieve if leaders don't value diversity. In fact, Beth believes that valuing the diversity inherent in everyone and leveraging diversity as an asset is leadership. As such, strengthening and demonstrating one's commitment to diversity, equity and inclusion should be integrated into every leader's annual goals. And that's where we've asked Beth to step in and provide clarity. (If you stick around to the end of the blog, you'll get access to a downloadable guide about your DEI goal, put together by the one and only, Beth Ridley.)
Why is DEI Important in Recruitment and Hiring?  
Creating a diverse and inclusive work environment that attracts and retains A-players starts with bringing DEI values to life throughout your recruitment and hiring processes in ways that are tangibly felt and experienced by candidates. For example, Beth says it is important to engage candidates throughout the interview process with humility and an open mind. "It is important to recognize the limits of your own life experiences", Beth says, "and work to broaden your perspectives by being curious, asking questions, and being willing to learn from other people and their experiences."
When you create a culture that appreciates diversity and is inclusive of diverse perspectives and backgrounds, future and current employees will feel like they belong, are valued and that they matter. Employees who have a high sense of belonging at work are 10 times more likely to be satisfied with their jobs and more than twice as engaged at work.
With today's job seekers, it's no longer enough for a company to state it values DEI on its website. Leaders and hiring managers must demonstrate their commitment to DEI through their own words and personal interactions so that future and current employees feel and experience a sense of belonging. This is where a personal DEI Why Statement comes into play.
Writing and Utilizing a DEI Why Statement  
If your organization hasn't already established a DEI statement, it needs to. Similar to your mission and vision statements, a DEI statement articulates an organization's commitment to DEI today and in the future.
Beth Ridley talked about how it is important for leaders and hiring managers to personalize their organizational DEI statement with their own DEI "why" statement. A personal DEI why statement articulates why DEI matters to you and how DEI aligns with your leadership values and supports your team-level goals.
Using a personal DEI why statement to communicate your own motivations related to DEI with potential and current employees increases the credibility of your company message. Others will believe your company's DEI intentions when you are transparent and authentic with sharing why DEI matters to you personally.
Creating a DEI why statement begins with reflecting on your personal thoughts about and experience with DEI – what makes you unique, how diversity benefits your work, what helps you feel a sense of inclusion, why inclusion matters to you, and how you are actively contributing to a culture of belonging.
Once you've thought through these questions, you can translate everything into your DEI why statement. (Beth Ridley's downloadable has some DEI Why Statement best practices and even more questions to help prompt you. Don't forget to check it out at the end of the blog!)
Once you've created your DEI why statement, bring it to life in the workplace:
Create a plan to share your why with others and integrate aspects of it into your ongoing leadership communications
Establish baseline metrics on how you are bringing your words to life, where you're doing well, the impact you are having, and where you need to put in more effort
Ask for feedback on how you are doing as you work to bring your words to life and how your words and actions resonate with others
Inspire Others With Your DEI Why  
When you express your genuine commitment to DEI, it inspires others to internalize what DEI means to them and why it matters to them personally. As Beth Ridley says, it's important for all employees to feel personally connected to their organization's DEI efforts – both in terms of how they benefit from DEI efforts and how they can contribute to them. "Afterall", Beth says, "everyone impacts an organization's culture simply by showing up. You just want people to show up being more thoughtful about DEI in their day-to-day to positively contribute to a culture of belonging".
In fact, Beth suggests a DEI why statement is a great way to engage all employees in important conversations to shape the workplace culture together. "What DEI means, why it matters and how to advance a culture of belonging must continue to evolve as your clients, marketplace and industry evolves and as society as a whole evolves", Beth says. For that reason, "encourage employees to jump into the DEI conversation. Become an organization that encourages and includes the diverse perspectives of your employees to collectively shape the DEI narrative for your company and in your industry instead of being an organization that is always reacting to the outcomes of the narrative determined by others."
A DEI why statement is just the beginning. It's a starting point to personalize DEI concepts and internalize DEI as a leadership competency to create a workplace that embraces and benefits from everyone's uniqueness and differences. We'll leave you with one last quote and piece of advice from Beth around how strengthen your DEI leadership competency over time: "work to notice and appreciate diversity around you by actively diversifying the people you socialize with and the content you consume. And always seek to understand the perspectives of others even if you don't agree."
Don't forget to download the guide that Beth Ridley put together! It will walk you through ways to motivate yourself and inspire others with your DEI Why.
Refreshing perspectives and practical expertise from the Titus team.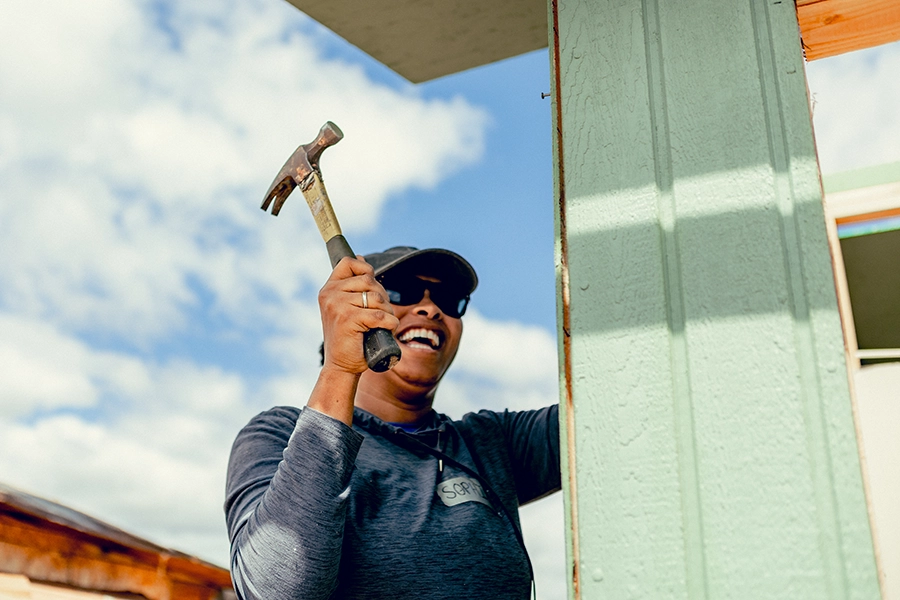 Talent Strategies
Our dedication to radical generosity keeps us focused on what matters most, and it allows us to make a trusted and lasting impact on the world around us. It's the foundation of our culture and our partnerships.