One big take-away from the quarantine of 2020 and the switch to remote work was that employees (not all, but many) prefer to work from home. At Titus Talent we know this because we've always worked from home, or remotely, and our people thrive.
But the epiphany that employees would rather work remotely is just the tip of the iceberg. And it's not just the employer that's seeing the iceberg, the employees have become very aware of it. They discovered that they enjoyed being home – or wherever they wanted to be, really – and having the flexibility and autonomy to control where (and sometimes even when) they work.
What Employees Want
After a prolonged period of time where so many things seemed to slow down, people realized that the most important things in their lives were, well – their lives. Many discovered they were working too much, making too little money, and not being appreciated enough for their efforts. Suddenly, the Great Resignation is upon us as waves of people have seen that there are things they deeply value (including themselves and their own wellbeing) and they're not willing to compromise on them any longer.
How to Make It Work
So as an employer, how do you give your employees what they want and keep your business not just alive, but thriving? It's possible, but it may require a mindset shift and a willingness to embrace change. Here's what we embody at Titus to attract and retain top performers, all while working 100% remotely.
Trust. If you trust your employees to do their job, the really good ones will. In fact, they often will appreciate the freedom and the responsibility so much that they exceed your expectations.
Define. Careful definitions of performance objectives, tasks, expectations, deadlines, etc. needs to be written down and understood by everyone. This equips employees and managers to thrive because they both know how success will be measured and what it takes to win.
Task-based work. Does working 8 hours a day, 5 days a week guarantee results and a high-quality of output from employees? Certainly not. However, most organizations are still operating out of the 40-hour work week expectation. While in and of itself that isn't a bad thing, why not give the task-based approach a try? In other words, instead of watching the clock and having a certain number of hours as the target, employees are working to achieve a goal.
Unlimited vacation. This is a move that's gaining momentum and is highly attractive to A-players. Why limit vacation if you're working on a task-based model and the work is getting done? Encourage your employees to enjoy their lives and take time off. Not only will they appreciate the flexibility, research shows that the added time away brings them back so refreshed and recharged that they're actually more productive than before! If you're really ready to go the extra mile, you might even consider a "minimum time off policy." Essentially, while there's no specified cap to vacation time, there is a bare minimum that all employees are required to take in the course of a year.
Equipped managers. The way to accomplish all of these changes is to have an active management team that is equipped to help their people win. Support employees by providing their managers with the tools they need to coach and mentor their teams. This goes beyond being able to manage the tasks of their employees; consider how they can help them accomplish their personal and professional goals, drive engagement, and have clear visibility on strengths and growth opportunities.
Transparency. This goes hand in hand with trust. When leadership is transparent with their employees, trust is fostered. This openness, while critical for in person teams as well, is even more paramount when everyone is working outside of the office. Being transparent lets everyone know you're on the same team; it opens the door to working cooperatively and creatively.
Ask. If you want to your business to thrive, your people need to thrive. Make your People your top priority. Take time to learn what your employees want. Are they looking for more time off? More responsibility? More flexibility in their hours? Of course, the best way to find out is to ask them. Yes, it's really that simple.
If your company is lucky enough to not be facing the struggles of "The Great Resignation" then you must be doing something right. Many workers are fed up with being in a job that they find unrewarding, too taxing, and does not value the skills and expertise they bring to the table. If you want to attract, hire, and retain top performers, it's time to think outside of the box. Identify ways your business can adapt and offer flexibility and see how some simple changes can have profound impacts on your peoples' performance, engagement, and retention.
Want to learn more about how we've been an Inc. 5000 fastest growing company for 3 years running while having an award-winning culture? Connect with our team by clicking the button below!
Refreshing perspectives and practical expertise from the Titus team.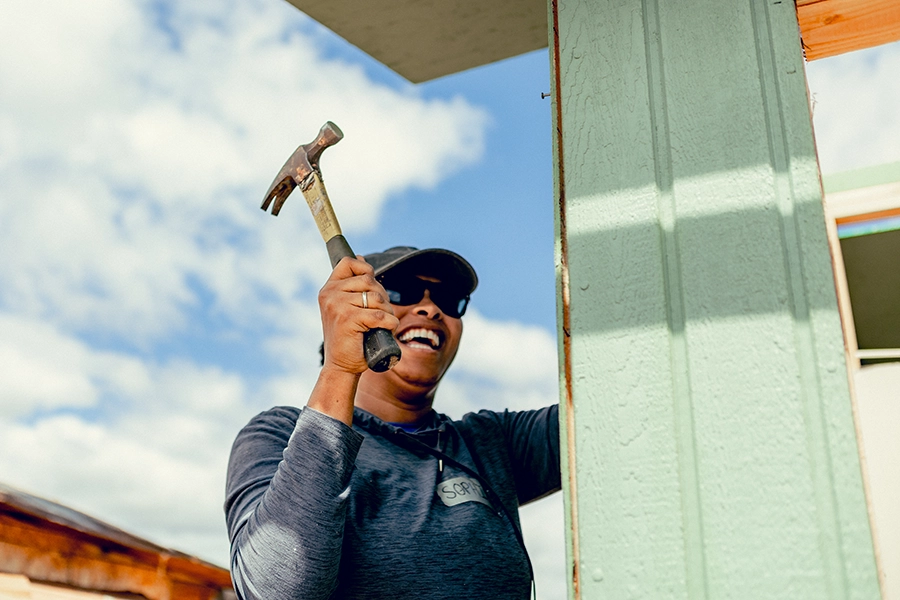 Talent Strategies
Our dedication to radical generosity keeps us focused on what matters most, and it allows us to make a trusted and lasting impact on the world around us. It's the foundation of our culture and our partnerships.