National Hispanic Heritage Month is upon us! As a time to recognize, honor, and celebrate the tremendous influence Hispanic Americans have had on our culture and world at large, we're taking some time to focus in on our Hispanic and Latinx teammates at Titus.
We're kicking things off with one of our Senior Consultants, Jacqueline Letizia. She joined our team back in April of 2021 and has over a decade of recruiting experience under her belt. We posed a handful of questions to her regarding her Hispanic Heritage.
What does Hispanic heritage mean to you and how has your heritage shaped who you are today?
My Mexican heritage means everything to me! My grandparents came to the US in the 30's and moved to Indiana in the 50's. They had nothing and made money picking and canning tomatoes. While they worked their other jobs, they started selling tortilla chips after church and other foods too! Eventually they opened the first Mexican store and restaurant in my city. I don't remember that so well because I was a baby, but they worked so hard to set up our family. Both of my grandparents passed about 10 years ago, but we make sure to do the things that they taught us – from cooking traditions to the way we love our family.
What is something you wish others knew about Hispanic heritage?
It's so important to realize that Hispanic does not just mean Mexican! Some people still do not understand this. For example, if you refer to a Mexican as Puerto Rican or vice versa, they will correct you! Even my own Grandma would let people know she was half Spanish.
What advice (personal or professional) would you give to others of Hispanic/Latinx heritage?
Family is everything, even before work which is a little different for some Americans. You may see grandparents, cousins (and we don't call them second cousins), or other family members living together. It's not weird, it's very common and is how many of us grew up. Also, it's not atypical for people to start families a bit younger than other Americans.
How do you feel you are breaking barriers in the workplace?
Women are considered a minority in most cultures, but black and brown women are especially a minority and underrepresented. With hard work and support of every kind, I've been afforded the opportunity to go to college, find great places to work, and am working to show my daughter how to make things happen for herself!
What are some of the things you love most about your Hispanic heritage? Or what are you most of proud of regarding your Hispanic heritage?
The food, obvi! I really don't think I've ever heard anyone say, "I don't like Mexican food." My grandparents showed us how to make lots of food, thankfully! Besides the delicious flavors, I'm most proud of how hard the Hispanic heritage works. I keep my grandparent's work badges by my computer so when I'm feeling overwhelmed or stressed by work, I remind myself that it's nothing compared to what they faced! They had nothing, became entrepreneurs, and made sacrifices to make my life great.
Refreshing perspectives and practical expertise from the Titus team.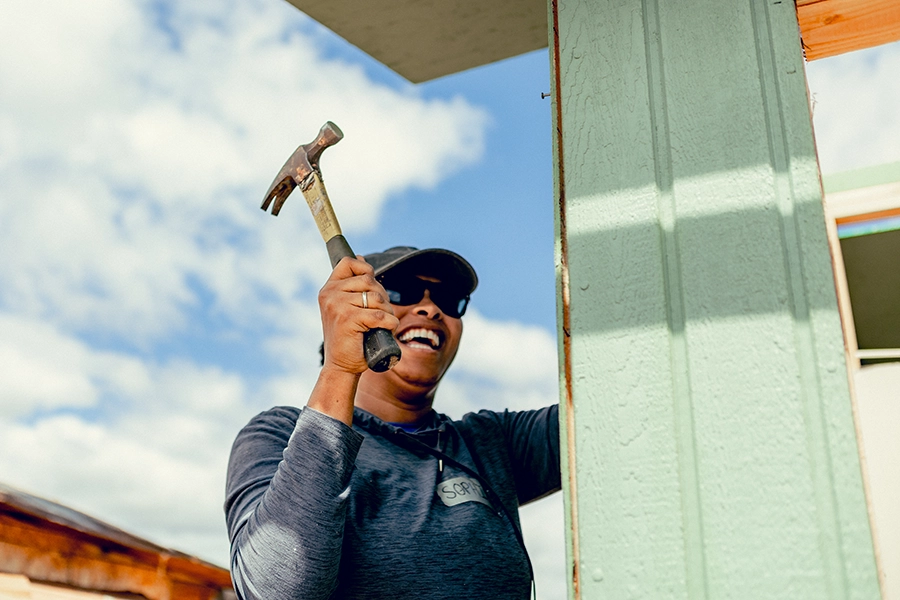 Talent Strategies
Our dedication to radical generosity keeps us focused on what matters most, and it allows us to make a trusted and lasting impact on the world around us. It's the foundation of our culture and our partnerships.