The Predictive Index assessment is a way to measure behavioral drives and overall learning ability in the workplace. By using the Predictive Index, you can gain greater insight into how an individual may fit into a role, contribute to a team, and outwardly act day-to-day.
Not to be confused with a personality test, the PI Behavioral Assessment is an untimed, free-choice, stimulus-response tool that helps businesses understand how their employees and candidates tick, what environments they thrive in and what naturally shuts them down. Behavior is different to personality, in that behavior is tied to productivity, and productivity is tied directly to the strengths/abilities one possesses.
Predictive Index Reference Profiles
There are 17 total PI Reference Profiles that are assigned upon completing the Predictive Index assessment, created to give us quick 'reference' on a collection of behaviors. These behavioral types are further broken down into 4 trait classes that are used to measure a person's common behaviors. The profile categories: analytical, social, stabilizing, and persistent help to provide a simplified and easy way to understand how a person may behave in their role.
Below you can find a high-level overview of the natural strengths of each Predictive Index behavioral type.
Analytical Profiles – The Thinkers
Analyzer
These individuals are data gatherers that focus on being precise and making informed decisions. Typically, they will not make a decision unless they have comprehensive evidence supporting their decision.
Controller
Controllers are the people that you can rely on when you need things done in a tidy and organized manner. They are self-disciplined and fast-moving technologically versed individuals that are interested in working within boundaries and having guidelines. Mistakes are not an option for them, and they are content with knowing that things need to be done the right way.
Venturer
They are investigative, bold, strong-minded workers that defy expectations and boundaries. With their ambitious and determined nature they are able to accomplish anything they set their minds to.
Specialist
Cautious and dependable, specialists make sure that they observe every detail. They tend to be unobserved background workers that lend support to others.
Strategist
Strategists focus on the facts. They are typically referred to as introverts or reserved individuals. Don't let those descriptions fool you though, underneath they have a plan and are prepared to carry it out for the organization.
Social Profiles – The Galvanizers
Altruist
When you work with an altruist you will find a supportive, extraverted, and calm person who is interested in the details and helping others. They also excel in confidently delegating tasks to others on the team.
Captain
Like the captain of a ship, they are unwavering leaders that are capable of operating autonomously. Their resolute, calm, and authoritative nature allow them to tackle any conflict or challenge. You can count on the captain to continuously exceed and redefine expectations.
Collaborator
Cooperative and empathetic, you will find that collaborators are able to keep an open mind when working with others. They are the patient peacekeepers that want to ensure that everyone is on board before making a final decision.
Maverick
Expect mavericks to blaze new paths. They tend to be visionaries that are great at providing direction in a relatable and confident manner and are usually recruited for leadership roles. These individuals are fast-paced leaders who are interested in aligning coworkers with the company values.
Persuader
Charismatic and eloquent communicators, they are resolute in their decisions. You can expect them to inspire and rally others to a common cause.
Promoter
Expect them to be down in the trenches fighting for you. Extraverted, alluring, and likable are just a few of the words that are commonly used to describe their personalities. These conversationalists excel in creative thinking and will encourage others.
Stabilizing Profiles – The Compliant
Adapter
Fluid and balanced, adapters are able to wear a variety of different hats – successfully. While they can be labeled as "generalists", don't let that fool you. They are highly adaptable and are able to transform themselves into whatever the team needs at any given moment.
Artisan
They are excellent listeners that pride themselves on being diligent and reliable when it comes to their work. You will find that they are very deliberate with how they tackle tasks.
Guardian
Formal and structured, they tend to be more cautious with how they approach tasks. They prefer to be precise and are conservative in their approach to the work they do. While it is true that they tend to be perfectionists, you will see that they are dependable and easily approachable.
Operator
Hardworking while at the same time relaxed, you will see that they take an informal approach to their work. However, they will very rarely let you down. Cooperative and patient, expect them to work well with others.
Persistent Profiles – The Strong-Willed
Individualist
Strong-minded workers who exude confidence, persistence, and creativity. They use their analytical skills to solve problems. You can expect them to come to you with out-of-the-box ideas that will contribute to your success.
Scholar
Reserved and knowledgeable, scholars are consistent workers that are able to share what they know with others in an approachable manner. While it is true that they tend to be more introverted, they are passionate about sharing knowledge and can even be author.
How To Read Predictive Index Results
The predictive index personality types are evaluated based on 4 traits. The traits are: dominance (A), extraversion (B), patience (C), and formality (D). These traits are measured against the result of the assessment to determine how the candidate falls into each category.
The results are read from left to right. The far left being a low amount of that trait and the far right being the highest level possible. Beyond these, we analyze how each factor compares to the others to further understand how predictable certain behaviors will be showcased.
How We Use the Predictive Index
At Titus Talent Strategies, we utilize the Predictive Index as part of our Head, Heart, Briefcase approach to explore the whole person and identify the ideal candidate for your position. We evaluate each candidate based on their learning ability, inherent motives, and alignment with your company and the position.
To ensure that you have the right person in the right seat, our team of experts create interview questions around any misalignments we encounter to ensure candidates have the opportunity to explain how they have adjusted to find success within previous roles. With this methodology, we have seen exponential growth and far better hiring of teams that leverage this process.
If you would like to bring the Predictive Index in-house or explore how we can utilize PI within our recruitment process to find A-players for your organization, please feel free to reach out to one of our Talent Optimization Experts.
Find The Right Person
There's a reason we call our people consultants and not recruiters. More than recruiters, Titus Talent Strategies are a team of Talent Optimizers who genuinely care about the work we do. We empower companies to put the right people in the right seats through informed, connected strategies that combine data with an empathetic understanding of what makes people tick. We recognize that our partners are investing in us and that results mean more than just people placed in a role. It's about impact and connection.
Refreshing perspectives and practical expertise from the Titus team.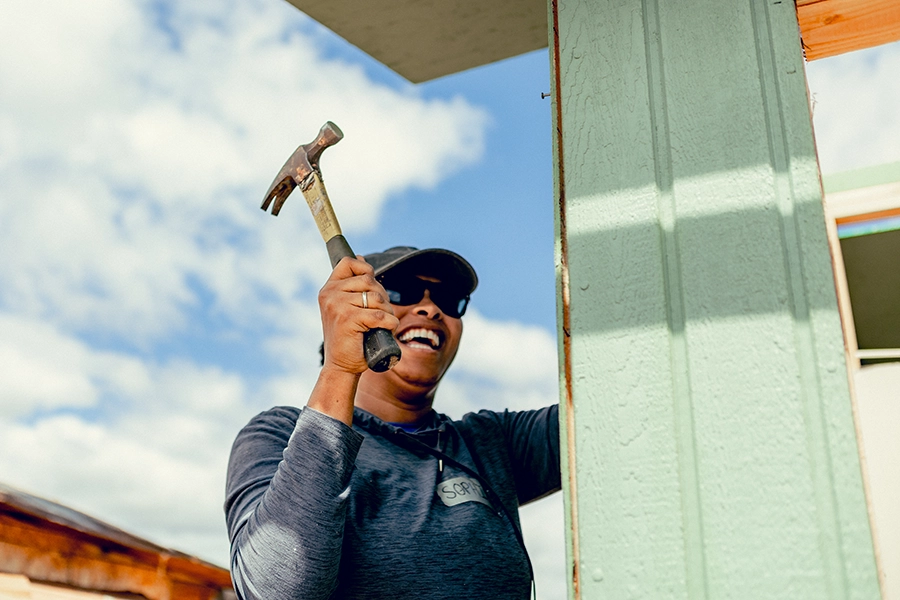 Talent Strategies
Our dedication to radical generosity keeps us focused on what matters most, and it allows us to make a trusted and lasting impact on the world around us. It's the foundation of our culture and our partnerships.