In recent years, addressing high employee turnover has become a critical issue for organizations of all sizes, especially since finding a replacement can cost 2 times as much as the employee's salary.
The causes of employee turnover can be anything from termination, resignation, and retirement to interagency transfers, but the ramifications are always dire. In addition to the cost and energy it takes to hire new employees, train them, and recover the lost productivity, the company culture also takes a hit.  
To combat these challenges, many companies are turning to Talent Strategy Partners to help reduce their employee turnover rate. By partnering with an agency that specializes in finding and placing high-quality candidates, companies can benefit from a more efficient and effective hiring process. This, in turn, can help them attract and retain top talent, improve their bottom line, and create a more positive and productive workplace culture. 
How Does High Turnover Affect Your Business? 
To some degree, employee turnover is a normal and healthy part of business operations and it's something that every organization will experience from time to time. That being said, there is a point where turnover becomes a hindrance that affects your ability to grow. Moreover, high turnover rates are usually a sign of a much larger organizational issue which can lead to financial issues, and productivity challenges, and may ultimately damage the company's reputation. 
Financial Costs
High employee turnover creates several financial challenges, mainly because losing an employee is expensive! There are a variety of costs associated with onboarding a new team member, off-boarding an old one, costs associated with getting job listings on the market, and costs incurred during the interviewing and training processes. Shockingly, it can cost companies between 16%-20% of the previous employee's salary to hire a replacement. As a result, companies with high turnover rates end up spending a vast amount of their financial resources and time on recruitment instead of focusing on innovation, sales, or other organizational investments that will ultimately facilitate growth. 
Decreased Productivity
Even if you hire an experienced employee to replace someone who left, there is still the issue of getting them up to speed on learning the specific tools and processes that are specific to your company. Becoming well-versed in your company's products and services and getting accustomed to the team and work culture is another time-consuming task new hires have to go through. For most organizations, it will take a few months before they can truly "replace" the previous employee, with regard to productivity. 
Loss of Institutional Knowledge
When employees leave, they take with them institutional knowledge, which can be difficult to replace. This knowledge includes company policies, procedures, and best practices, as well as relationships with clients and vendors. Losing this knowledge can lead to decreased efficiency, errors, and even loss of business.
Negative Impact on Company Culture
One of the most overlooked aspects of high employee turnover is the effect that it has on company culture. Employees frequently leaving the organization can have an indirect impact on office morale. It's not uncommon for employees to develop a distrust or have insecurities towards management when turnover is high. Additionally, high turnover can affect internal relationships within your organization. Employees who have developed good relationships and friendships may become disconnected from the office culture over time, especially when it can several months to find a comfortable rhythm with new employees.
Reduced Customer Satisfaction
Since clients will often develop a relationship with your employees, the level of customer satisfaction and customer service may suffer from high employee turnover. If your employees leave regularly, it can lead to dissatisfied customers and a poor reputation. Moreover, transitions tend to take time and can often be complicated, which means your clients may not get the level of service they expect when a new employee is onboarded.
How A Talent Strategy Partner Can Improve Employee Turnover
A recruiting agency like Titus Talent can be indispensable when companies are competing fiercely in a race to hire top talent. You can rest assured that partnering with the right recruiting agency can staff your team with the best person for the job, not just in terms of skills, but also in terms of their values. Working with an agency like Titus will do a great job of convincing top talent to consider your company rather than your competitor by serving as an advocate for you. 
Having a talent strategy partner is one of the easiest ways to source and hire qualified talent for your business. At Titus, our recruiters take the time to understand your company, what it does, how it operates, what it (and its employees) values, and most importantly, what is needed in a new hire. This understanding allows us to find candidates that fit seamlessly into your organization's business model and corporate culture. The result of doing this not only helps reduce long-term turnover but can lay a foundation that promotes growth and long-term success. 
Using A Recruitment Company Will Save You Time
Recruiting talent is often a time-consuming process. You'll need to identify what skills are needed, where the new employee will fit into the organization's structure, and what the benefits and salary cap are – and all of that needs to be understood and determined before an official job listing is posted. Then you'll have to move on to the interview and selection process before ultimately extending an offer. It can take several months before your new hire officially starts, and even when that happens, there will be several more weeks of onboarding and training. Needless to say, productivity tends to suffer during that time, and team members may feel overworked. This poses another opportunity in partnering with a recruitment agency. Firms like Titus can help reduce periods of low productivity by building a pipeline of strong candidates that are ready to be interviewed for vacant positions. 
You'll Hire People Suited to the Job
Hiring the most qualified candidates is essential to reducing employee turnover. If your new hire has the relevant experience and is capable right from the start, they will make a great impression and immediately start getting results. Recruitment companies will bolster the staff retention rate by recruiting the perfect person for the role and delivering excellent candidate care.
New Hires Will Energize Your Existing Team
Finding the right employee for a particular team can go a long way in changing the whole dynamic of a team by ushering in fresh energy. Recruitment companies identify candidates who have experience transforming teams and can implement positive change, which increases productivity and morale.
Recruiters Ensure New Hires Are Transitioning Well
A talent strategy partner with an exceptional onboarding process can make new starters feel welcome and understand what is expected of them. Further, they contribute towards increasing your overall employee retention rate by serving as an external point of contact between recruits and the employer, which will lead to better communication.  
Hiring the Right Person for the Right Seat 
One of the best ways to keep turnover rates low is to hire the right person for the right seat. While it's important to hire qualified candidates with a certain skill set, it's not the only criteria you should be looking for during the interviewing process. Hiring the right person for the right seat means evaluating how that candidate will fit into your organization's culture. When you hire a candidate who checks both boxes, the outcome is ultimately longer retention and better organizational success. At Titus, we've spent years developing a hiring process that evaluates candidates based on both of these key areas.
Hiring the right person for the right seat is crucial to the success of any organization. It means finding someone with the necessary skills, experience, and personality to excel in the role and fit in with the company culture. A well-defined hiring process that evaluates candidates based on their skills, experience, and cultural fit is essential for attracting and retaining top talent.
Recruiters Know How to Source Qualified Talent with the Right Skill Set
Partnering with a recruiting agency is the easiest way to improve the effectiveness of your recruiting strategy. At Titus Talent, our recruiters are trained to source the most qualified candidates that not only have the skills you need but are also a good cultural fit. We're able to consistently deliver these results because of our expertise and extensive talent network.
Recruiting Agencies Know How to Include Your Company's Culture in their Search
Recruiting agencies understand the importance of cultural fit and work to identify candidates who align with your company culture. They take the time to understand your company's mission, values, and work environment and use this information to identify candidates who will thrive in your organization. Partnering with a recruiting agency can help you find candidates who not only have the right skills and experience but also fit in with your company culture, leading to long-term success and high employee retention rates.
Start Working with a Titus Talent Today!
Reducing employee turnover is crucial for any business to thrive, and partnering with a recruiting agency like Titus Talent can help achieve this goal. With our People First, Partner-Focused approach and Proven Process, Titus Talent guarantees performance and results. By prioritizing your team over profits and implementing a 4-phase approach called Hire 4 Performance, we ensure we're putting the right people in the right seats.  
In today's world, where company culture is vital, Titus Talent's focus on culture and values sets us apart from traditional recruiting firms. By putting people first, we create a high-performing, award-winning culture, and our process ensures that we are bringing in the right talent to continue that culture. 
If you are interested in learning how to improve employee turnover, contact us now.  
Refreshing perspectives and practical expertise from the Titus team.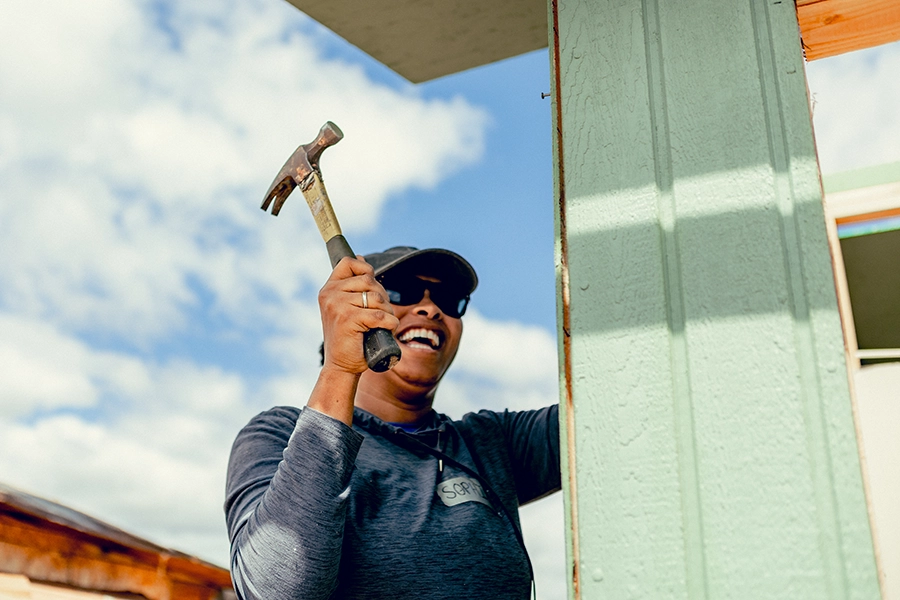 Talent Strategies
Our dedication to radical generosity keeps us focused on what matters most, and it allows us to make a trusted and lasting impact on the world around us. It's the foundation of our culture and our partnerships.