The year 2020 has had a dramatic impact on many businesses.  Here at Titus, we took a hit as the economy faltered under the economic impact of COVID-19's uncertainties and subsequent protocols. Yet, we used this time to respond to the crisis, reimagine what our business could do, and we are now tasting the fruit of those efforts in our rebound.
This year was not the first time our leaders have faced economic turmoil. Before Titus Talent Strategies was formed, our President Scott Seefeld owned a company called the Titus Group, a fast-growing internal audit and accounting firm. He started the firm in January 2001, and I'm sure you see where this is going. When the economy took a massive hit after 9/11, the Titus Group faltered, but plowed through, bouncing back after only 6 months. Scott saw a steady increase in business for the next several years leading to massive growth and offices all over the US. The Titus Group was awarded #627 on Inc 5000 list in 2007. About a year later, you guessed it…the 2008 economic recession created another significant challenge for the Titus Group. The first change companies tend to make in a crisis is to let go of all their consultants so they can keep their employees—bad news for a financial consultancy.
At that time, Scott was forced to consider changes to his business model. He recounted, "During that journey, clients would ask me all the time, 'Hey can you help me find a CFO or a Director of Internal Audit?' People were regularly asking us to help them with permanent placements. And I kept saying, 'No. Let's stay in our lane, let's not veer from our consulting roots. No. We don't do placement.'"
One day, while Scott was sitting in a Vistage meeting, a speaker dropped this idea like a bomb, "You ought to listen to your clients, they will tell you where they want you to go." Scott felt as if he was just hit over the head by a 2×4. "I felt almost as if God himself were saying, 'You need to take your company in this direction and include it in your business model.'" The reality was the Titus Group's internal recruiting efforts were misaligned at best. He needed a leader to get all the recruiters on the same page.
This started Scott on a journey to find the right person. It took 18 months and several conversations before, eventually, Jonathan Reynolds and Scott Seefeld came together in a partnership. "Jonathan confirmed for me that I had a lot of the wrong people in the wrong seats, especially if we wanted to start this unique recruiting model. The first year was devoted to Jonathan helping me get our internal recruiting in shape and from there, we were able to launch a new business vertical."
Jonathan joined Scott in 2009. They started a recruiting practice under The Titus Group in 2010 and then spun it off to start Titus Talent Strategies together in 2015. Jonathan had grown up in the contingent recruiting space in his professional career. He had seen the model of traditional recruiting companies – fee-based placements with 25-30% headhunting fees. This model hasn't changed that much over the last 150 years and includes temporary placements, temp-to-hire, and permanent hires. Contingent recruiters compete against other search firms for speed, and companies only pay if they hire the candidate.
In most cases, there are multiple search firms are working to fill the same position, causing it becomes a rat-race of resume flinging. You might say, "No! We believe in quality of hire!" But to spend the time to really understand a role and to develop the measurements for success for a candidate after they've been hired takes much more than resume flinging and a subjective interview process. To really establish metrics for a role takes a process. We can't just hire with our gut; we must hire with our head.
In his presentation to Vistage emerging leaders, Barry Deutsch muses, "Why does research show that 56% of executive hires fail within their first year to eighteen months? [Because] Hiring tends to be the only process in the entire company that is not performed according to a documented process or methodology."[i] You have a process for accounting. You follow legal procedures. Why don't you have a methodology for your hiring practices? How can you know you've got the right person in the right seat?
In 2010, Jonathan and Scott had an opportunity to sit with Milwaukee Tool. We were just coming out a recession and with the unemployment rate at 12%. No one wants to pay 25-30% (even 15%!) on headhunting fees during a recession. During that time, if you posted a job ad and you had 500 applicants. Then you had to process through all the hopeful applicants. You begin flipping through resumes to get a heat map of where the person is coming from (education, prior experience, etc). Did you know the average time spent on a resume view is a whopping 6 seconds before flicking on to the next resume? People were making decisions on whether someone is worthy to be even considered as a potential new team member with a 6-second view of a resume! How could this possibly be an insight into the whole person? No one has ever hired a resume! We hire people and there is a lot more to a person than a piece of paper stating their history.
So, it was right then and there sitting with Milwaukee Tool that Scott and Jonathan devised a new way of doing things. That was back in 2010 and Titus still works with Milwaukee Tool and their parent company TTI today. Titus Talent Strategies has grown to partner with over 900+ companies worldwide. Ten years later in 2020, Titus made the Inc5000 fastest-growing companies list for the second year in a row. "And we're not stopping," Jonathan states, "We have our eyes set on the Inc500. Growth is in our DNA."
Interested in hearing more about Titus' unique approach? Click the button below to connect with Jonathan or Scott!
[i] https://marktaylor.nyc/2020/05/09/vistage-nyc-presents-you-are-not-the-person-i-hired-with-barry-deutsch/#:~:text=Why%20does%20research%20show%20that,a%20documented%20process%20or%20methodology.
Refreshing perspectives and practical expertise from the Titus team.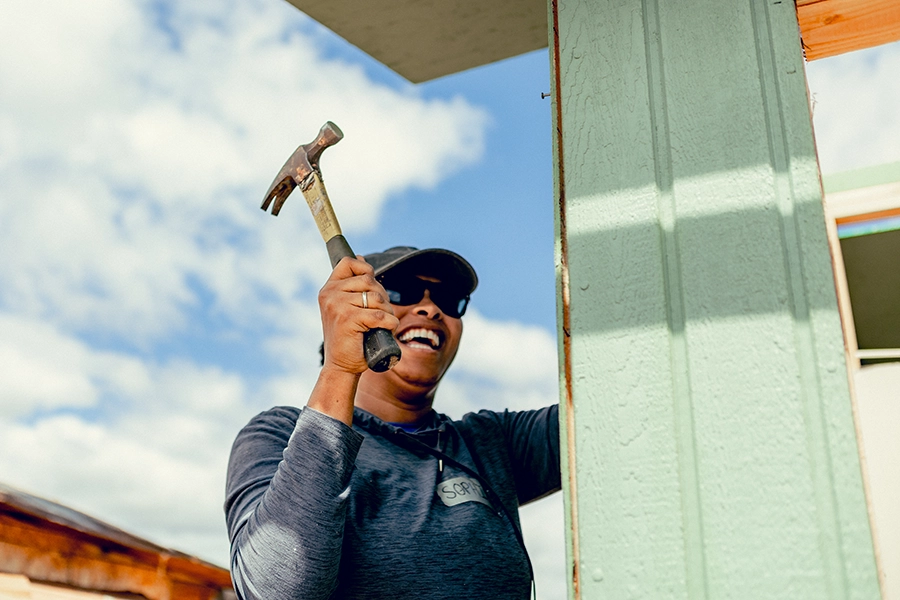 Talent Strategies
Our dedication to radical generosity keeps us focused on what matters most, and it allows us to make a trusted and lasting impact on the world around us. It's the foundation of our culture and our partnerships.