Thank you for partnering with us
We are thrilled to have you as our Partner! From our inception back in 2010, our goal has always been to create a strong partnership with our clients – an alliance that is built on collaboration, dedication, trust and hard work. And being a Titus Talent Partner should look and feel just like a TRUE PARTNERSHIP, where your mission, goals and objectives become ours.
We are so honored to be on this journey with you. We are better, together.
Titus Talent Strategies equips companies to make the best attraction, engagement, hiring, and development decisions to meet their organization's people and performance objectives.
Jacqueline brings 15 years of sales, account management, and recruiting experience in a variety of industries. She is known for developing a customized strategy for each partner. By building relationships, she creates an environment where feedback and the entrepreneurial spirit can thrive.
She and her team pride themselves on finding the right candidate for the right seat, always keeping the partners' values and mission in mind. Even when our partners don't know where to start, Jacqueline is ready to establish a framework and navigate the entire process from the ground up. She likes to think this is her forte! Jacqueline guides her team to do all the heavy lifting for our partners while saving them time and keeping the projects on budget.
During Jacqueline's fun time, you can find her being active with her family and friends. Whether it's spending time outside, coaching girls softball or playing the game herself – she likes to keep moving. Coaching and mentoring younger girls is a passion of hers. It's Jacqueline's mission to show them how to be supportive of one another and how to develop into strong, healthy independent people.
Dan has led both sales and marketing teams for the last twenty years with some of the best known household brands. He's passionate about teambuilding and people development. He's a Londoner by birth and he keeps a strong Queens-English accent.
If you find Dan at home he's throwing house parties with his teenagers, skating with his younger boys, or taking his jet skis out on the California Coast. He's super passionate about family adventures and they love to participate in various overseas missions with their church.
Dan particularly loves to help with corporate investment into not-for-profits and charitable organizations all over the world. Dan came into Titus Talent building our Marketing Division up and now sits in a Director seat developing relationships with our Partners.
Thank you for your partnership
*Please fill out Pre-Kick Off Questionnaire*
A little information goes a long way. That's why we'd love you to review these questions and fill in the information needed. We use these valuable insights to help serve you better and to get the right person in the right seat, the first time!
We know you may have a few questions about the best way to work with us. Don't worry, we've got you covered. If your questions aren't answered here, you can contact your Account Manager directly. We're here to serve!
Even though we're not in a legal "partnership", we still are a valued extension of your team. We care about what you care about! So, for us to be successful together, we need to know your organization's goals and objectives upfront. That way we can make sure that we are recruiting the right people to get you to where you want to go!
We know you may have a few questions about the best way to work with us. Don't worry, we've got you covered. If your questions aren't answered here, you can contact your Account Manager directly. We're here to serve!
At Titus Talent, we're committed to "quality of hire" for every person we place. That's why we look at the whole person; the head, heart and briefcase during your hiring process.
As a certified Partner of The Predictive Index, we use this powerful tool to generate critical data points that help ensure your hire is the right fit, the first time. To learn more about PI, click below or contact our PI team at pi@titustalent.com.
Training And Developent Opportunities
At Titus Talent Strategies, we use a revolutionary process called Hire 4 Performance. Within this three-hour interactive workshop, we can train you and your team on this process to help you increase your hiring success rate by 50%. Click below for more details.
Refreshing perspectives and practical expertise from the Titus team.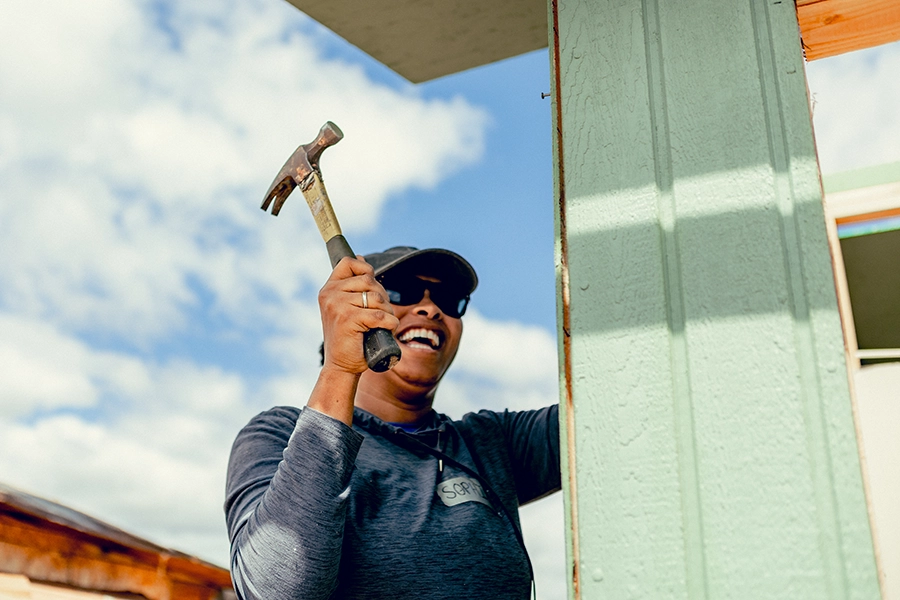 Our dedication to radical generosity keeps us focused on what matters most, and it allows us to make a trusted and lasting impact on the world around us. It's the foundation of our culture and our partnerships.